When I first listened to Queen's The Show Must Go On, I was blown away by the haunting music, the deep metaphorical lyrics, and of course Freddie Mercury's legendary voice. I didn't know then the sad background of this song, and its deeper significance.
In 1987, Mercury was diagnosed with AIDS. His final public appearance was in the 1990 Brit Awards, where Queen was awarded 'Outstanding Contribution to British Music'. Though Freddie was the one who accepted the award, it was Brian May who gave the acceptance speech. All Freddie said was "Thank you. Goodnight" before walking away. Here, Freddie's frail body and quiet demeanor that was in such sharp contrast to his energetic flamboyant self of the Live Aid concert, fueled rumors of his declining health and AIDS. Of course, Mercury being the uncompromising musician and fiercely private person he was, never said anything publicly. He was determined to keep on working. Innuendo would be his last album with Queen.
The Show Must Go On is its final track. It was released in 1991, the same year that Freddie Mercury succumbed to his AIDS woes and died. Although Brian May is the main songwriter of this song, it is credited to the band as were all the other songs of the album.
Freddie's struggle with AIDS was a difficult time for the band. Brian May, Roger Taylor, and John Deacon all saw their once larger-than-life bandmate now become smaller and gaunter.
According to Brian May, Freddie hid his diagnosis even from his bandmates first. All they knew was that his health was slowly declining, but they wouldn't know the cause until much later. Though none of them really talked about it he and Roger felt that they should embrace it. So, one day, the band was tinkering around with chords when suddenly this song just hit May. He said, "The song just leapt into my head so vividly that I questioned whether I heard it somewhere else." He did a demo including the falsetto part. He told Freddie that he had doubts about whether Freddie would be able to do the demanding falsetto with his health issues, but Freddie brushed it aside. He downed some vodka and voila, he made history. Yes, he "completely lacerated that vocal" with his trademark style.
Though no video was shot, clips of previous Queen videos have been cleverly edited to suit the nuanced vocals of each verse to create a video for this song.
Listen to his vocals only
'The Show Must Go On' is a term in show business which means that the behind-the-scenes events do not matter at all. You can break down, suffer, fight, be tortured, humiliated, or in pain – none of it matters. Only the image you present in front of your audience matters.
It's a really sad and lonely affair, 'The price of fame'.
In Freddie's case, it's all the more heartbreaking. Suffering from AIDS is agonizing. Your immune system falls apart. You lose healthy muscles and become very weak. On top of that, AIDS and the gay community were heavily stigmatized during Freddie's time. There were hardly any advances in the medical field for HIV/AIDS treatment. That took a long time to come.
If you watch the video of These Are The Days of Our Lives, you'll get to see how sick and weak Freddie really was. It was his final music video appearance.
Yet, this man's spirit was so strong! He didn't cave in and sang with gusto. He may not have written the song, but he certainly made it his own. This song is a perfect testament to his struggles and attitude to life at that time.
The Show Must Go On is a complex song that deals with death, the meaning of life, and facing death head-on. It has a double meaning. One is where Freddie talks about himself. Another is where any artist can relate to the experience of hiding away personal pain for the audience to see the smile above.
The song opens with the question of our meandering existence. 'Empty spaces', 'abandoned places', 'another mindless crime' – these evoke emptiness and nothingness, images of nihilism that complement well with the main theme of the verses 'what are we living for'/ 'what are looking for'. The accompanying slow haunting orchestra like music, adds to the significance of asking the question of our purpose.
Right then, the song jumps vigorously into the chorus 'the show must go on'. This is the real theme. This is the theme that Freddie believed in, especially in his last days: 'Inside my heart is breaking/ my makeup may be flaking/ but the smile still stays on'. Working and pursuing his passion for others despite the struggles he faced.
Freddie smiled throughout his pain. Perhaps, that's what Brian May was trying to tell us when he wrote the lyrics.
I guess I'm learning
I must be warmer now
I'll soon be turning
Round the corner now
Here, the lyrics speak about facing the impending death and learning what there was to learn in life. To not give up the internal spirit of living and being better.
But, come on, Freddie wanted to live. He wanted to make music and he did. The band released another album after his death which featured Freddie's vocals. The lyrics here sum up his desire perfectly ̶ 'Inside in the dark/ I'm aching to be free' and 'my soul is painted like the wings of butterfly… I can fly my friends'. He was a warrior through and through, and his indomitable spirit is an inspiration.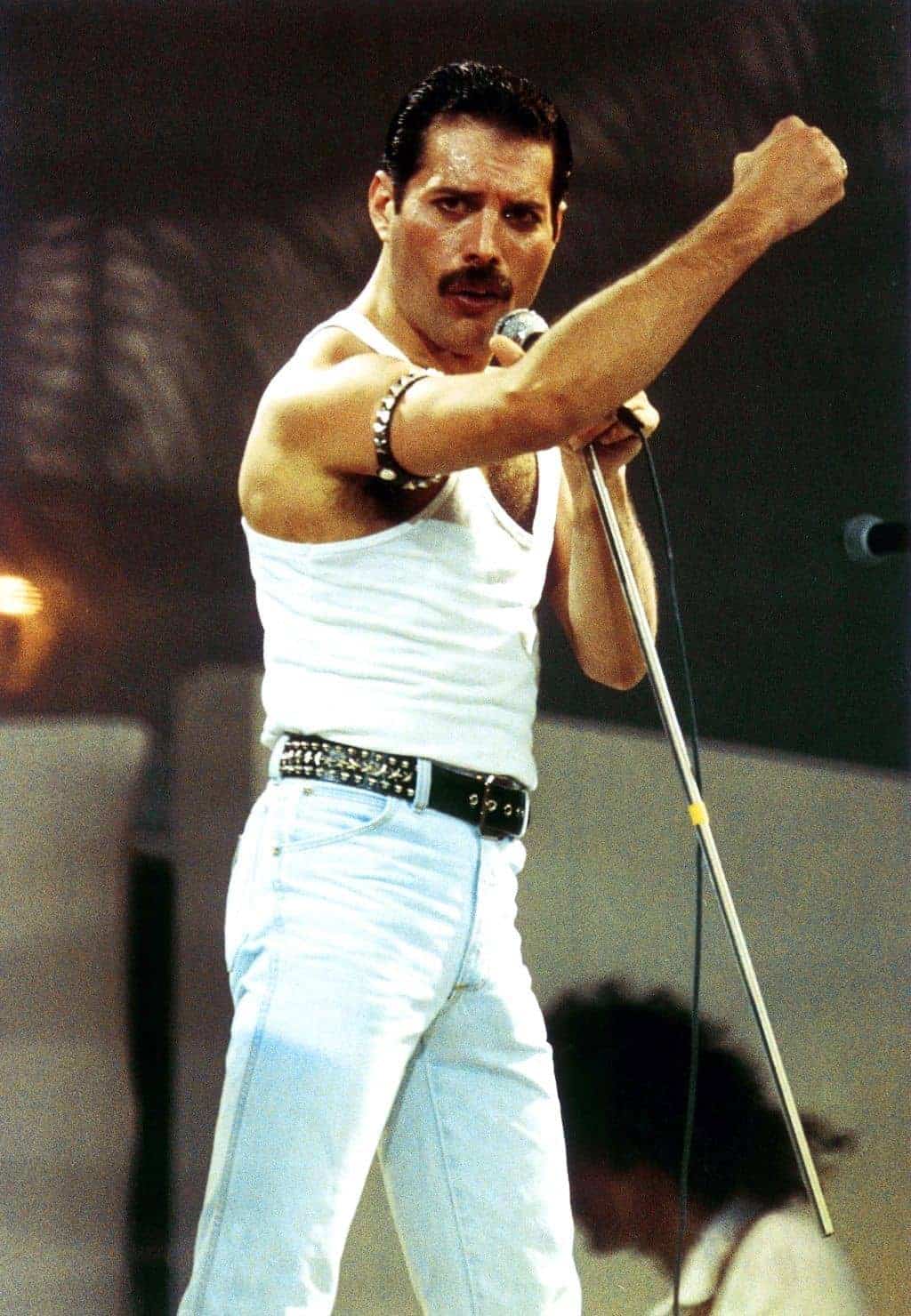 Ever since I learned the story behind this song, my listening experience has changed. One of the best singers of all time sang this song at the height of his pain. This song is about living and facing death first-hand, despite the inner breakdown and turmoil.
This dying man whose energetic voice rivaled the vigor of the music and who somehow lived life on his own terms despite the shackles he faced.
This man is someone who taught us that the show must go on.
Featured Image: nme.com
This write-up explains the story behind the famous song The Show Must Go On by Queen. References are hyperlinked into the article.
Fact Check
We strive for accuracy and fairness. If you see something that doesn't look right, inform us!